WELCOME TO Hvirvelvinden!
Life is better with a dog! After the Rhodesian Ridgeback entered my life, I have excitedly decided to help preserve and promote this absolutely incredible breed.
The name Hvirvelvinden (translates to 'the whirlwind' or 'the dust devil') came from the fact that Nubia stormed into our lives like a whirlwind! And that she has delighted us ever since with her zoomies and caring and joyful nature ever since.
The breed Rhodesian Ridgeback is characterised by the special whirls on their backs. And if you squint, the ridge itself kinda looks like a dust devil in action.
Watching Nubia in action is when a whirlwind comes to mind. But just as funny and wild as she is outside, just as calm and loving is she inside the house. My little dream dog!
Nubia's pedigree name is Juani Bayani Etosha, and she was born in the Danish kennel JUANI in April 2018 in a litter of 9 wonderful, healthy and healthy puppies.
You can read more about my whirlwind Nubia on her own page HERE.
You can read more about Kennel Hvirvelvinden and our breeding philosophy on our ABOUT page.
If you have questions about Nubia and/or any puppy plans, the breed Rhodesian Ridgeback or about the Kennel in general, and if you are unable to find the answer on this page, please feel free to ask! See how to CONTACT US.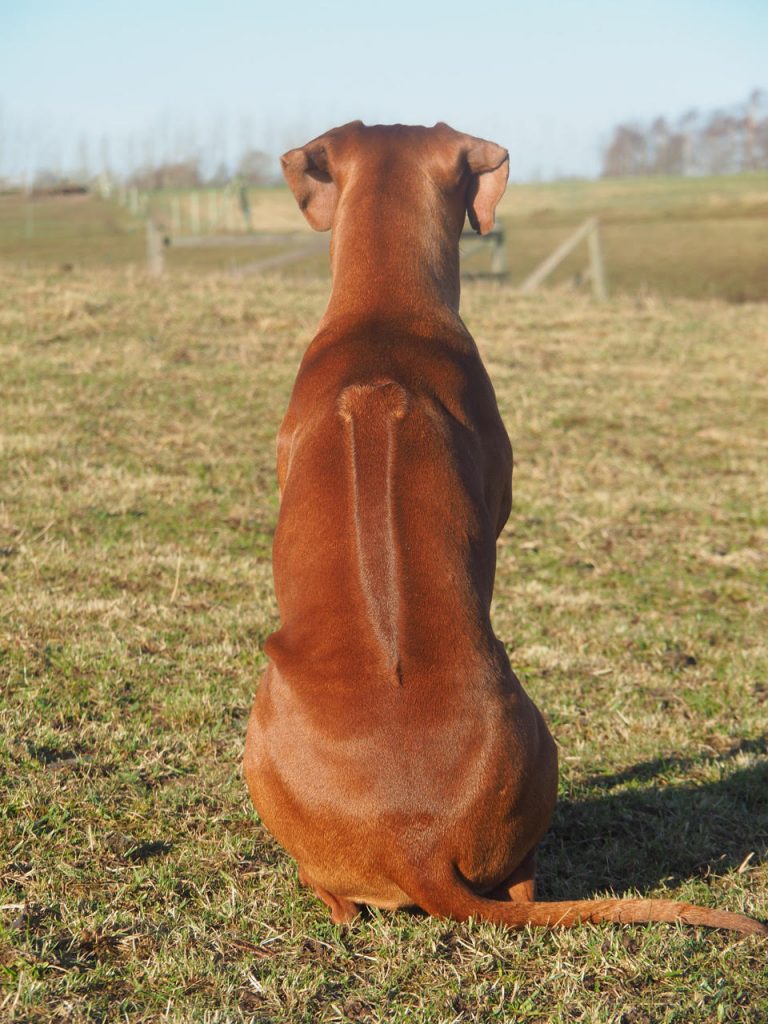 Kennel Hvirvelvinden is a hobby project born out of love and passion for the breed. Years were spent finding the right female to realise the kennel dream. Now years are being spent locating the perfect matches for her and our breeding philosophy. Absolutely nothing has been left to chance, never has (or will) the most convenient path been chosen. This is our commitment and your guarantee.
Hvirvelvinden is located on a rural farm in Annisse near Helsinge (for map, see CONTACT US). Here we have ideal surroundings to raise dogs and puppies with cats, horses, sheep and a pack of other dogs to play with and learn from. Visitors are welcome after prior arragement!
On the farm we – the Vemming family – are also raising sheep and Icelandic sport horses as ENGHOLM ISLANDSKE HESTE. 
Kennel Hvirvelvinden is also on FACEBOOK & INSTAGRAM. Come by, say hi!