We currently have a plans for a litter of puppies in Spring 2024. Feel free to keep checking back for more information on this or any future litters.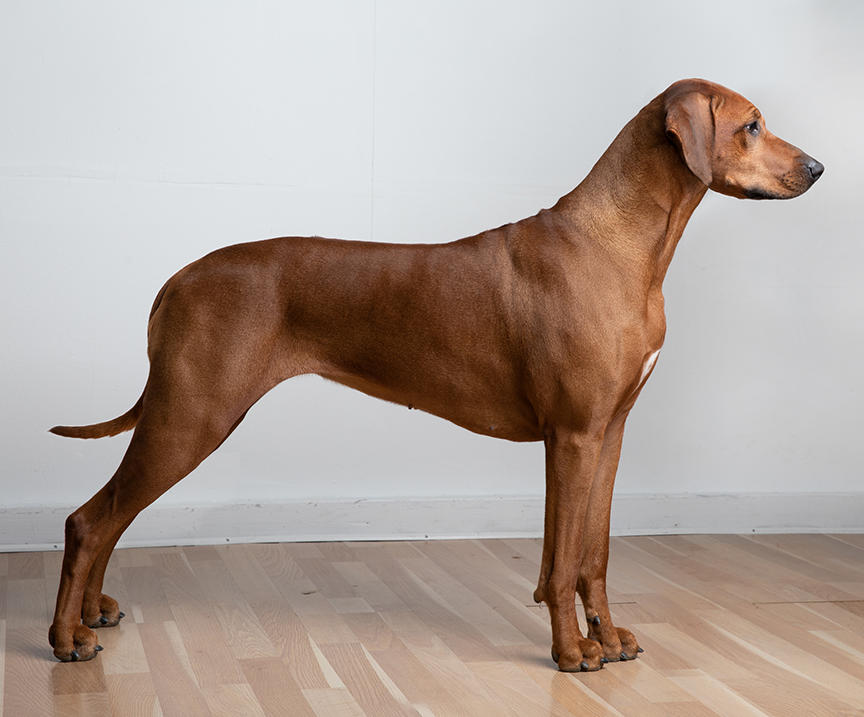 KBHJV19 JUANI BAYANI ETOSHA "Nubia"
Junior Female of the Year '18/'19
Junior Female of the Year '19/'20
Born: April 2018
Height: 65 cm
Weight: 35 kg
HD: A
ED: 0
Degenerative Myelopathy (DM): N/N (not carrier)
Haemophilia B: N/N (not carrier)
Juvenile Myoclonic Epilepsy (JME): N/N (not carrier)
B-locus: B/B
D-locus: D/d
Ridge gene: R/R (by parentage)
SIRE: C.I.B MultiCH Rayridge Jared Boleyd
DAM: DKCH Shangalia Avani Kamili
There is no information about this litter yet but expressions of interest are always welcome!
To ensure that our breeding goals and expectations for a given litter match your puppy dreams and needs, we ask interested parties to read about HVIRVELVINDEN and about NUBIA to ensure that we are on the same page.
We are looking forward to hearing from you.